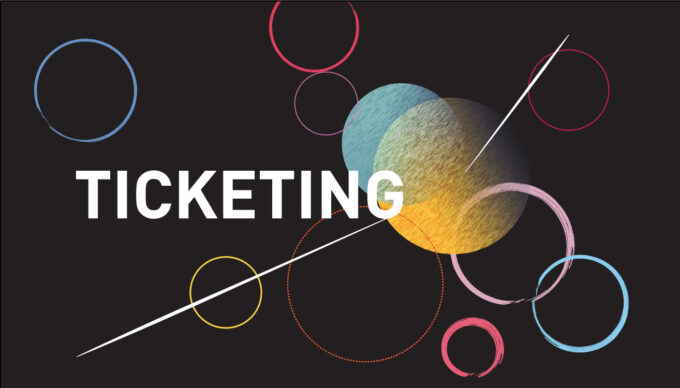 Ticketing
This year's festival is entirely online running from Oct 1 – Oct 11, 2020. We have a full program of films, panels, Q&A's, performances, and more! Most screenings will be available to view anytime during the festival in a VOD format.
Pricing & Packages
Item
Price
Regular Ticket
– Admission for one viewer to one specified program
$10.00
Household Ticket
– Admission for multiple viewers in the same room to one specified program
$15.00
3-Pack
– Package of 3 regular tickets to any 3 specified programs
$25.00
5-Pack
– Package of 5 regular tickets to any 5 specified
$40.00
Early Bird Gold Pass – Limited Quantity
Aug 24 – Sept 7, 2020
$80.00
Early Bird Gold Pass
Sept 8 – Sept 21, 2020
$100.00
Gold Pass – Regular
– Admission for one to all AAIFF43 programs*
– Priority access to all screenings, panels, and workshops.
– Access to exclusive VIP virtual events.
– Discounted AAIFF44 Gold Pass.
$150.00
Pay-As-You-Wish
– For select screenings and all our livestreamed events, choose the amount you're able and willing to pay!
$0+
For group rates or bulk purchases, please send an email to boxoffice@asiancinevision.org

Discounts
Groups of 10+ can qualify for scaled group rate discount. Please send an email with # of tickets and title of the film program to boxoffice@asiancinevision.org. Great option for schools, employee resource groups, alumni networks, large families looking for a way to stay connected, etc.
3-Pack or 5-Packs also offer savings if you have a few films in mind. You can even purchase multiple 3- or 5-Pack if you want to see more films but are not able to fully commit to a Gold Pass at this time.
We are not able to offer student/disabled/military discounts this year.
What is a Gold Pass?
The Gold Pass is our best deal for the film enthusiast! With a Gold Pass, viewers will gain:
admission to all festival programming*
priority access to screenings before they sell out (yes, online screenings still have ticket caps!)
invitation to exclusive festival VIP events
discounted Gold Pass pricing at next year's fest
Just as with an in-person festival, some films or events may have a limited number of tickets available. We recommend that you purchase early to secure tickets for the films or events you most want to see before they sell out.
*Note: Some of our films are geoblocked to the tri-state area (New York, New Jersey, Connecticut) as part of our agreement with the respective filmmakers. A Gold Pass will not provide access to these films when watched from outside of this region. The film page and description will note whether it is geoblocked or not.
How to Buy
How do I purchase tickets?
Tickets can be purchased before the festival (recommended to avoid sold-out screenings) or during the festival (October 1-11).
Check-out the full program lineup at aaiff.org/program. Select your program and click the "BUY TICKETS NOW" button to add that program to your cart.
Close the pop-up window if you'd like to browse through the other programs.
When you're ready to checkout, you can view your cart in the top right corner.
Follow the prompts to login to Elevent or do guest checkout, enter payment information, and complete purchase!
Receive a confirmation email with your receipt.
Link to the film screener will be emailed out on the first day of the viewing period (October 1, midnight ET).
How do I reserve a ticket as a pass or package holder?
If you are a pass holder, or have a ticket package, you must first click on your cart in the upper right hand corner of the site and sign in to your Elevent account.
Can I purchase tickets for more than one film or event?
Yes, of course! You can add several programs to your cart and check out at all in one transaction.
I have a promo/discount code. Where do I enter it?
Please enter your code on the payment methods window during checkout.
How do I purchase tickets for a friend or as a gift?
Please complete the purchase as a separate transaction from your own tickets. After the purchase, forward the confirmation email to the person you would like.
Can online films or events sell out?
Yes, in some cases, we have an admissions limit, just like for an in-person festival. We recommend purchasing tickets in advance before they're sold out.
Can I share the film link with a friend?
You may only view the film once per ticket and tickets may not be shared.
Can I view the film with housemates or family members?
Great question! Please consider buying a Household Ticket if you are planning to view the film with multiple persons. Though we cannot monitor what you do at home, the Household Ticket acts as middle-ground for not having to pay for each individual ticket as you would in a live theater, but still showing support for the festival!
Ticket sales go towards covering the costs of producing the festival, but also to supporting the filmmakers, artists, and businesses that help make the festival happen.
Return Policy
There are no refunds or exchanges. If you have made a significant purchase in error, please email boxoffice@asiancinevision.org with the subject heading "REFUND REQUEST" and we will review your email.
Further questions?
For more information, please visit our How to Festival section for a complete list of FAQ's or email boxoffice@asiancinevision.org