Cocktails With AAIFF43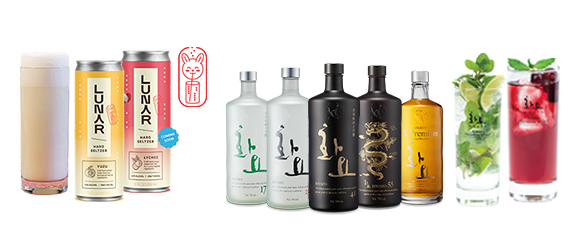 Celebrate autumn and our film festival with a beverage in your hand. What's cozier than enjoying films and sipping cocktails from home (mocktails if preferred)? Make sure to pick your favorites and explore stories from across the Asian diaspora while immersing yourself in this year's online festival.
AAIFF43 offers films on demand and livestream events every day throughout the festival. While you're at it, familiarize yourself with this page to learn some new cocktail recipes! Kickback with a Hwayo Lime Mojito from Hwayo Soju and select your favorite shorts program to watch. Perhaps something that Sparks Joy? Or explore the Lion Gin Fizz from Lunar Hard Seltzer during the MADE IN NY program. Find your new favorite recipe below!
Hwayo beverages can be enjoyed straight, on ice or with a mixer. Audience choice.
---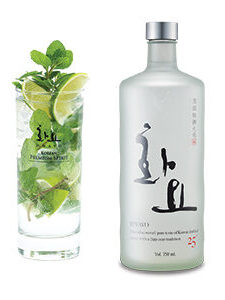 Hwayo Lime Mojito
Made with Hwayo 25
Hwayo 25 1 oz
1/2 of a lime sliced
1 tsp brown sugar
5-6 mint leaves
Tonic water
1. Pour 1 ounce Hwayo 25 into a highball glass. Add lime slices.
2. Add one teaspoon of brown sugar. Muddle sugar and lime together at the bottom of the glass.
3. Fill glass with ice.
4. Add mint leaves.
5. Pour tonic water to fill the glass, stir well and garnish with mint and lime.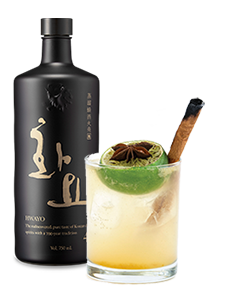 Soju Mule
Also called Yeoju Mule, after a province in Korea, this cocktail is made with Hwayo 41 mixed with lime and ginger beer.
Hwayo 41 1-1/2 oz
1/2 lime
1 teaspoon ginger syrup
3 oz ginger beer
Cinnamon stick & star anise for garnish
1. Pour Hwayo 41 into an on the rocks glass
2. Squeeze the lime into the glass
3. Add ginger syrup
4. Fill the glass with ice and add ginger beer
5. Drop the squeezed lime into the glass
6. Add slightly charred cinnamon stick and star anise for garnish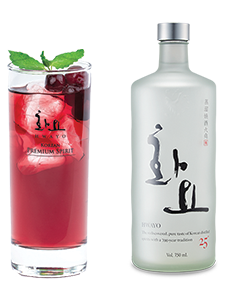 Very Berry Hwayo
Made with Hwayo 25
For a cocktail with a sweet and tart berry flavor
Hwayo 25 1 oz
2 tsp raspberry syrup
cranberry juice
mint leaf and 3-4 cranberries for garnish
1. Pour Hwayo 25 in a highball glass. Add raspberry syrup.
2. Fill the glass with ice and pour cranberry juice over ice.
3. Garnish with cranberries and mint leaf.
---
Lunar Lion Fizz
The Lion Fizz is a floral, elevated, and Asian twist on the classic Ramos Gin Fizz.
1.5 oz gin
1 oz cream
1 oz simple syrup
0.25 oz lemon juice
0.25 oz lime juice
3 drops orange flower water
0.5 oz egg white
3 oz Yuzu Lunar hard seltzer
1. Combine gin, cream, simple syrup, lemon juice, lime juice, orange flower water, and ice in cocktail shaker. Shake vigorously for 30 seconds.
2. Unseal the shaker, and use a spoon to take out any ice cubes remaining.
3. Add the egg white and re-seal the shaker. Shake vigorously for 1 min. You should feel the contents change consistency.
4. Unseal the shaker, add Yuzu Lunar seltzer into the tin, and pour everything without straining into your glass.
5. (Optional) Leave the glass in the fridge for a few minutes to let the foam settle. After it's settled, pour more Yuzu Lunar into the glass to lift the foam above the rim of the glass.
---
Tune into our Facebook, Twitch or YouTube channels for a Drizly coupon code from Pernod Ricard. This coupon is valid for Pernod products, including Absolut Vodka, Beefeater Gin and Mumm Napa sparkling wines.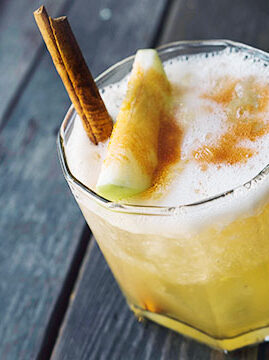 Apples and AAIFF
2 ounces Beefeater Gin
2 ounces apple cider
1 tablespoon lemon or lime Juice
1 ounce honey simple syrup
Dash cinnamon
Garnish (optional):
Cinnamon stick
Matchstick sliced apples
Honey simple syrup:
Equal parts hot water + honey.
Directions:
Heat the honey & water and mix together until honey is dissolved. Combine gin, apple cider, lime juice, honey simple syrup, in a cocktail shaker with ice. Shake until chilled. Pour over a glass with ice and sliced apples.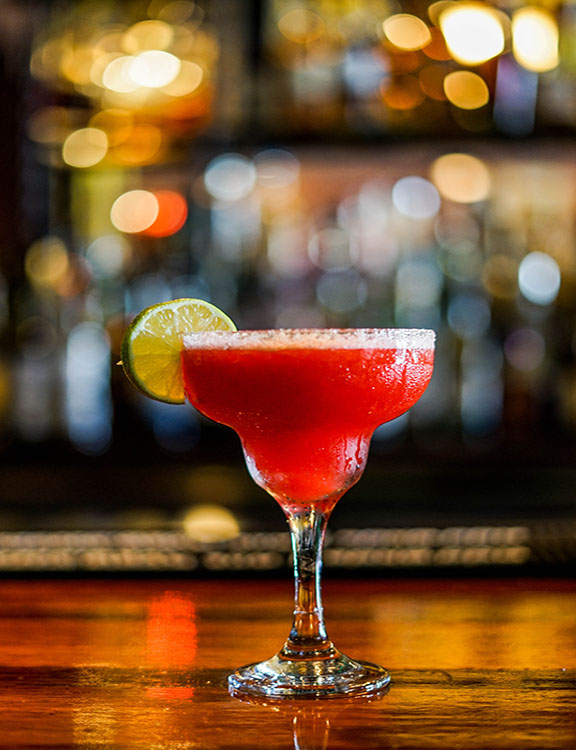 Pomegranate Orange Sparkling Wine
3 ounces Mumm Napa Brut Prestige
1 ounce pomegranate juice
1 tablespoon orange liqueur
1 teaspoon pomegranate seeds (optional)
Chill juice and sparkling wine in advance. Add pomegranate seeds into a glass. Pour pomegranate juice and orange liqueur into glass. Slowly top with sparkling wine.
---
Looking for something non alcoholic? Stop by our pop up market, where you'll find food and beverage vendors.